WHAT'S UP WITH THE AERIES
ANY PA AERIE SEND US YOUR FUND RAISER PICS
AND WHERE THEY ARE GOING TO.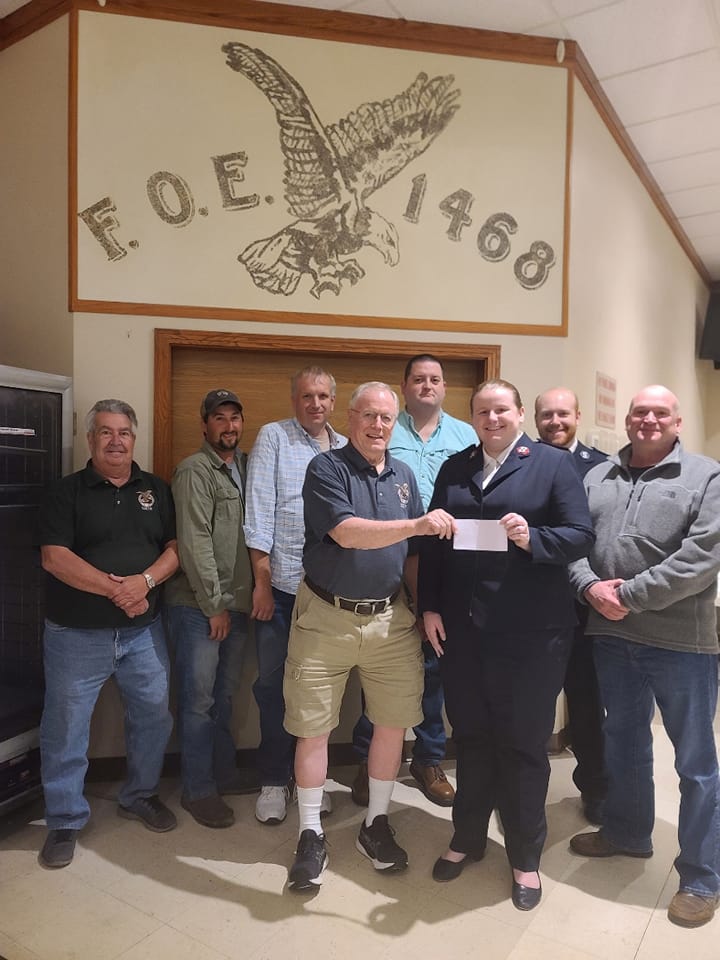 On February 4th Donora Aerie #502 held a benefit for one of their Trustees who is suffering several health issues. They raised over $7,000.00. The event was standing room only.
HARRISONVILLE AERIE #4274



Boyd Gelvin trustee presenting a donation to the Forbes Road Field Hockey team!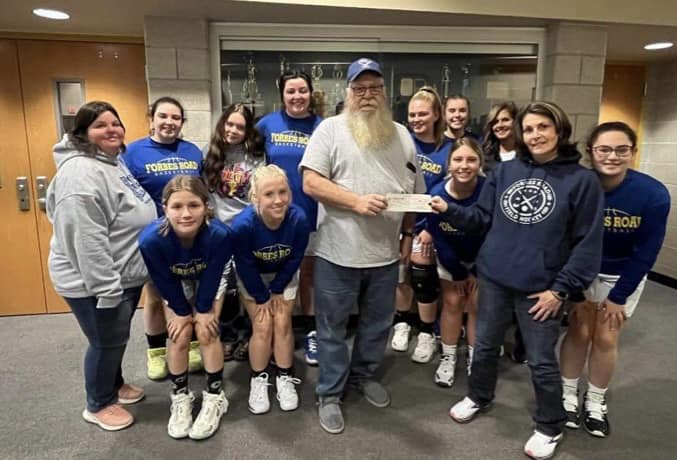 Blairsville Eagle Riders #1488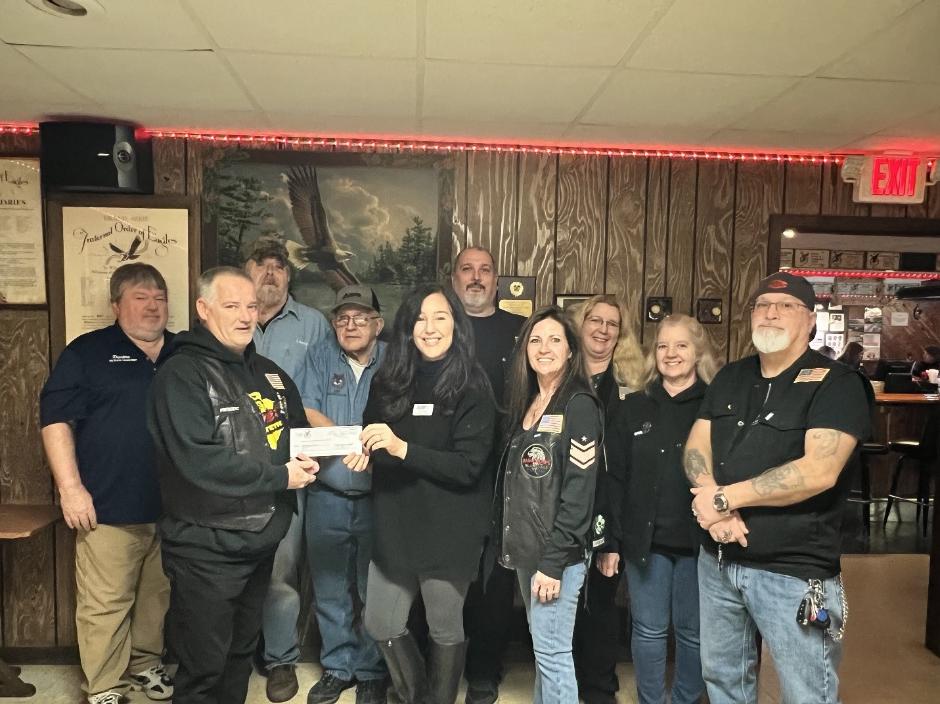 L to R: back row- Dwaine Shupe- Aerie Secretary, Larry Graham-Aerie Trustee, Jim Alexander-Aerie Trustee, Dan
Specht- Aerie Conductor/ER Sgt.at Arms, Jamie Glance- ER Treasurer. L to R: front row- Wayne Glance – ER
President, Carlyne Nolan-JDRF Representative, Charrise Clark – ER Secretary, Tracy Martin & Bill Martin- ER
Vice President
The Blairsville Eagle Riders #1488 held the 1st Annual John Clark Memorial
Charity Ride for the Juvenile Diabetes Research Foundation. Through the efforts
of the Eagle Riders, all funds raised were applied to and a grant from the Grand
Aerie was secured for the JDRF. Pictured above is Eagle Rider President Wayne
Glance presenting a grant in the amount of $8,500.00 to Carlyne Nolan from the
Juvenile Diabetes Research Foundation