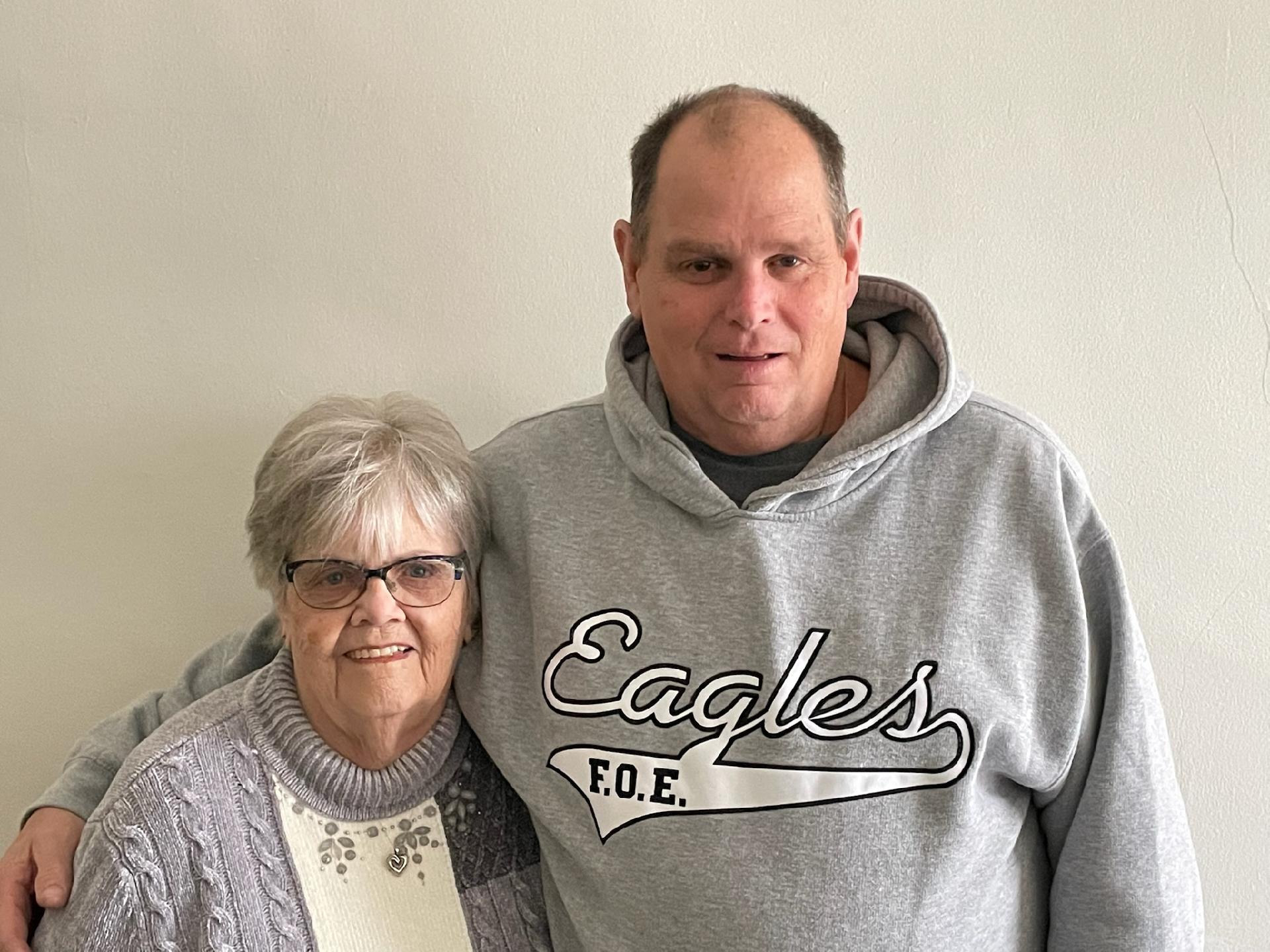 Pennsylvania State Auxiliary
Madam President 2022-2023
As we know it's getting that time of the year for dues. The Grand Aerie is pulling the membership dues list on March 17th. So if you're a secretary make sure your dues are all caught up before the 17th. If you're a member and want to save your Aerie/Auxiliary money pay your dues before the 17th. So, you don't get a reminder to pay and your Eagles doesn't get charged for them. Make sure you tell your friends that are members to pay them.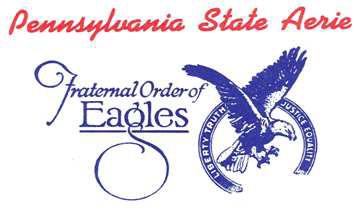 2022 - 2023 OFFICERS
Jr. PWSP
Sunbury

Aerie #503
CLINTON SLIMA
State President

New Brighton
Aerie #1342
DWAINE SHUPE
State Secretary
Blairsville

Aerie #1488
TED MINICH
State Treasurer
New Bethlehem
Aerie #1860
JOSEPH BARGELLA
State Vice President
Nanticoke

Aerie #834
RAY ROBERTS
State Trustee, 5th Year
Carrick

Aerie #1520
ERIC HOOVER
State Trustee, 4th Year
Williamsport
Aerie # 970
MICHAEL DELIO
State Trustee, 3rd Year
Falls Creek

Aerie #965
PATRICK LAUGHMAN
State Trustee, 2nd Year

Hanover

Aerie #1406
H. BUTCH SMITH JR.
State Trustee 1st Year
Grove City

Aerie #1895
JOEL FROWNFELTER
State Chaplain

Carlisle

Aerie #1299
MIKE WHITE
State Conductor
Falls Creek
Aerie #965
ERIC DAVIS
State Inside Guard
Ocean View
Aerie #4528
ERIC "RICK" CLINGER
State Outside Guard
Clarion
Aerie #3807
JOHN JORDON
State Membership Director
New Kensington
Aerie #533
ROBERT P. WAHLS
Advisor to the State President
Carlisle
Aerie #1299
STATE AERIE
Grand Aerie / Auxiliary Convention
SPECIAL INFO
-------------------------
CHECK OUT THE NEW PAGE FOR "WHAT'S UP WITH THE AERIES"
-------------------------
PA STATE AERIE/AUXILIARY CONVENTION
JUNE 22,23,24 2023
-------------------------
Joint Testimonial Dinner to Honor PA State Presidents
CLINT SLIMA &
BETTY LOU KALIN
Saturday, April 15, 2023
Carlisle Aerie # 1299
5:00 p.m. Social Hour
6:00 p.m. Dinner
For registration form click here
You can also go to the Carlisle's Aerie website and order tickets online in their Webstore at the bottom of the page by clicking here
-------------------------
2023 MASON DIXON CONFERENCE
MARCH 31 & April 1, 2023
Winchester Virginia Aerie #824
-------------------------
PA STATE ELECTRONIC DART TOURNAMENT
GETTYSBURG #1562
MARCH 17, 18,
& 19
-------------------------
PA STATE BOWLING TOURNAMENT
GETTYSBURG #1562
MARCH 11&12,25&26
APRIL 1&2
------------------------
2023 PA STATE POOL TOURNAMENT
LITTLESTOWN AERIE #2226
MAY 5 - 7 2023
Registration and Hotel information
-------------------------
AL T. WILLIAMS MEMORIAL GOLF TOURNAMENT
SEPT 23, 2023
TONY ANGELO AERIE #01188
APPLICATION & HOTEL INFO CLICK HERE
-------------------------
KEEP IN YOUR THOUGHTS & PRAYERS
(We hope you keep all your brother & sister eagles in your prayers but those listed could use a little extra push!)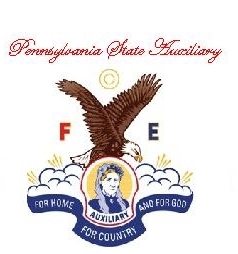 2022 - 2023 OFFICERS
JUDY LAUGHMAN
Jr. PMSP
Hanover
Auxiliary #1406
BETTY LOU KALIN

Madam State President

Kutztown

Auxiliary #839
JEANNIE TRESSLER
State Secretary
Connelsville
Auxiliary #493
GENIE LUTSEO
State Treasurer
Bethlehem

Auxiliary #284
JENNIFER FASER

State Vice President
TONY ANGELO

Auxiliary #1188
PATRICIA MALONE

State Trustee
Warren

Auxiliary #313
REBECCA DELIO

State Trustee

Falls Creek

Auxiliary #965
TAMMY FISHER
State Trustee

Carlisle
Auxiliary #1299
ANGEL BAYSINGER
State Trustee
Connelsville
Auxiliary #493
TONYA BUMBAUGH
State Chaplain
Carlisle
Auxiliary #1299
CHARRISE CLARK

State Conductor

Blairsville

Auxiliary #1488
TAMMY HADDEN

State Inside Guard

Bethlehem

Auxiliary #284
VAL FIECHUK
Outside Guard
Indiana
Aux #1468
KRISTIE FLOOD
Membership Director
New Kensington
Auxiliary #533