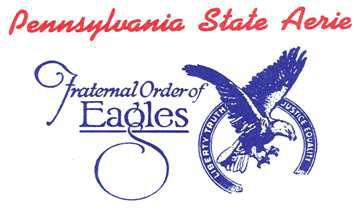 2018 - 2019 OFFICERS
H JAMES HINDERLITER
Jr. P.W.S.P.
New Bethlehem Aerie
#1860
STANLEY C HILL
State President
Hanover Aerie
#1406
DWAINE SHUPE
State Secretary
Blairsville Aerie

#1488

TED MINICH

State Treasurer

New Bethlehem Aerie
#1860
C. MICHAEL CLEPPER
State Vice President

Carlisle Aerie
#1299

TERRY LONGBERRY
State Trustee, 5th Year
Meadville Aerie
#429

JEREMY FRITS
State Trustee, 4th Year
Sunbury Aerie
#503

CLINTON SLIMA
State Trustee, 3rd Year
New Brighton Aerie
#1342
JOSEPH BARGELLA
State Trustee, 2nd Year

Nanticoke Aerie
#834
RAY ROBERTS

State Trustee

1st Year


Carrick Aerie

#1520





ERIC HOOVER


State Chaplain
Williamsport Aerie


#970

MICHAEL DELIO
State Conductor
Falls Creek Aerie
#965
PATRICK "STEVE" LAUGHMAN

State Inside Guard

Hanover Aerie
#1406
H. "Butch" Smith Jr
State Outside Guard
Meadville Aerie
#429
TIMOTHY FINNERTY
Legal Adviser
Carnegie Aerie

#1134
JOHN MCFERREN
State Membership Chairman
Gettysburg Aerie
#1562

LIBERTY, TRUTH, JUSTICE, EQUALITY
STANLEY C HILL SR
PA STATE AERIE PRESIDENT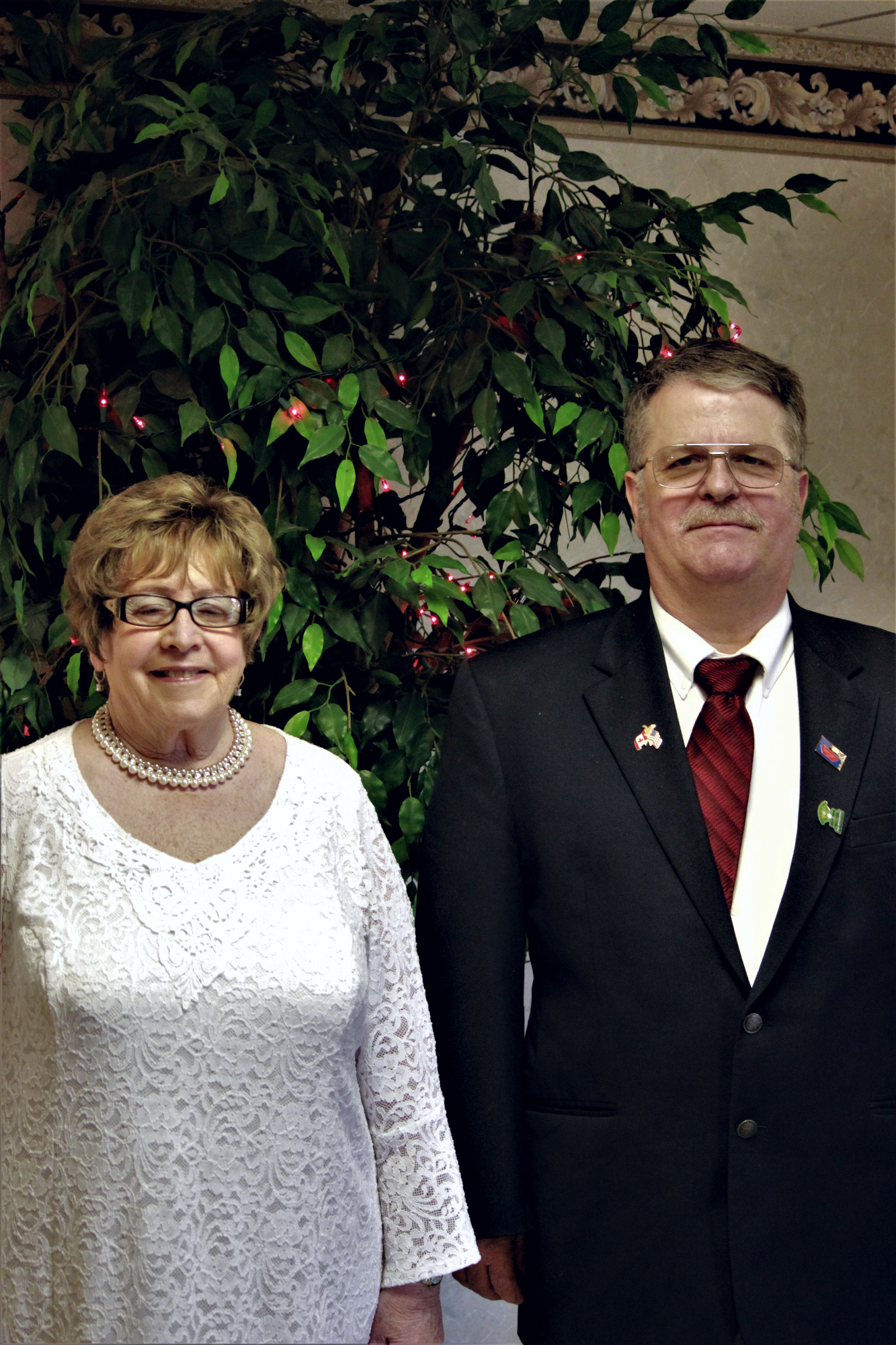 FOR HOME, FOR COUNTRY,
AND FOR GOD
SHIRLEY COSNER
PA STATE AUXILIARY PRESIDENT
STATE AERIE
December

State Auxiliary
SPECIAL INFO
-------------------------

You are encouraged to participate in the Annual Christmas Donation in lieu of sending cards to everyone. This idea was initiated by PSP Arco DiNardo several years ago and has great merit. Instead of buying commercial cards and paying postage for the holiday mailings to your Eagle list, why not donate the money to the Eagle Charities through the State Aerie. Your holiday greetings and donation will be published in the December newsletter if you send it in by December 1. If it comes in later, the donation will be in the January issue. Let's put our dollars where we help others in the spirit of the Holidays.
Send your donation check (made out to the charity of your choice) and your holiday greetings to:
PA State Aerie, PO Box 799, Latrobe, PA 15650
-----------------------------
2019 PA STATE POOL TOURNAMENT
REGISTRATION
AND HOTEL INFORMATION
KEEP IN YOUR THOUGHTS & PRAYERS
(We hope you keep all your brother & sister eagles in your prayers but those listed could use a little extra push.)
PSP BILL DOOLEY PASSED AWAY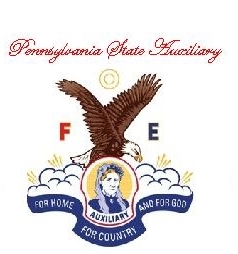 2018 -2019 OFFICERS
Beth Howell
JR. PMSP
Tony Angelo
Auxiliary #01188
Shirley Cosner
State President
Bethlehem
Auxiliary #284
Jeannie Tressler
State Secretary
Connelsville
Auxiliary #493
Genie Lutseo
State Treasurer
Bethlem
Auxiliary #284
Debra McFerren
State Vice President
Gettysburg
Auxiliary #1562
Patricia Rodriguez
State Trustee
New Kensington
Auxiliary #533
Judy Laughman
State Trustee
Hanover
Auxiliary #1406
Betty Lou Kalin
State Trustee
Kutztown
Auxiliary #839
Shirley Moffitt
State Trustee
Carlisle
Auxiliary #1299

Jennifer Faser
State Chaplain
Tony Angelo
Auxiliary #01188

Patricia Malone
State Conductor
Warren
Auxiliary #313
Angel Baysinger

State Inside Guard
Connelsville
Auxiliary #493

Rebecca Delio
State Outside Guard
Falls Creek
Auxiliary #965