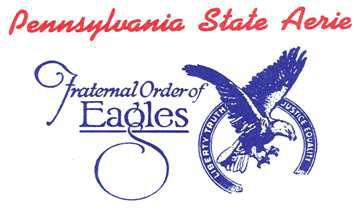 2017 - 2018 OFFICERS
H JAMES HINDERLITER
Jr. P.W.S.P.
New Bethlehem Aerie
#1860
STANLEY C HILL
State President
Hanover Aerie
#1406
DWAINE SHUPE
State Secretary
Blairsville Aerie

#1488

TED MINICH

State Treasurer

New Bethlehem Aerie
#1860
C. MICHAEL CLEPPER
State Vice President

Carlisle Aerie
#1299

TERRY LONGBERRY
State Trustee, 5th Year
Meadville Aerie
#429

JEREMY FRITS
State Trustee, 4th Year
Sunbury Aerie
#503

CLINTON SLIMA
State Trustee, 3rd Year
New Brighton Aerie
#1342
JOSEPH BARGELLA
State Trustee, 2nd Year

Nanticoke Aerie
#834
RAY ROBERTS

State Trustee

1st Year


Carrick Aerie

#1520





ERIC HOOVER


State Chaplain
Williamsport Aerie


#970

MICHAEL DELIO
State Conductor
Falls Creek Aerie
#965
PATRICK "STEVE" LAUGHMAN

State Inside Guard

Hanover Aerie
#1406
H. "Butch" Smith Jr
State Outside Guard
Meadville Aerie
#429
TIMOTHY FINNERTY
Legal Adviser
Carnegie Aerie

#1134
LIBERTY, TRUTH, JUSTICE, EQUALITY
STANLEY C HILL SR
PA STATE AERIE PRESIDENT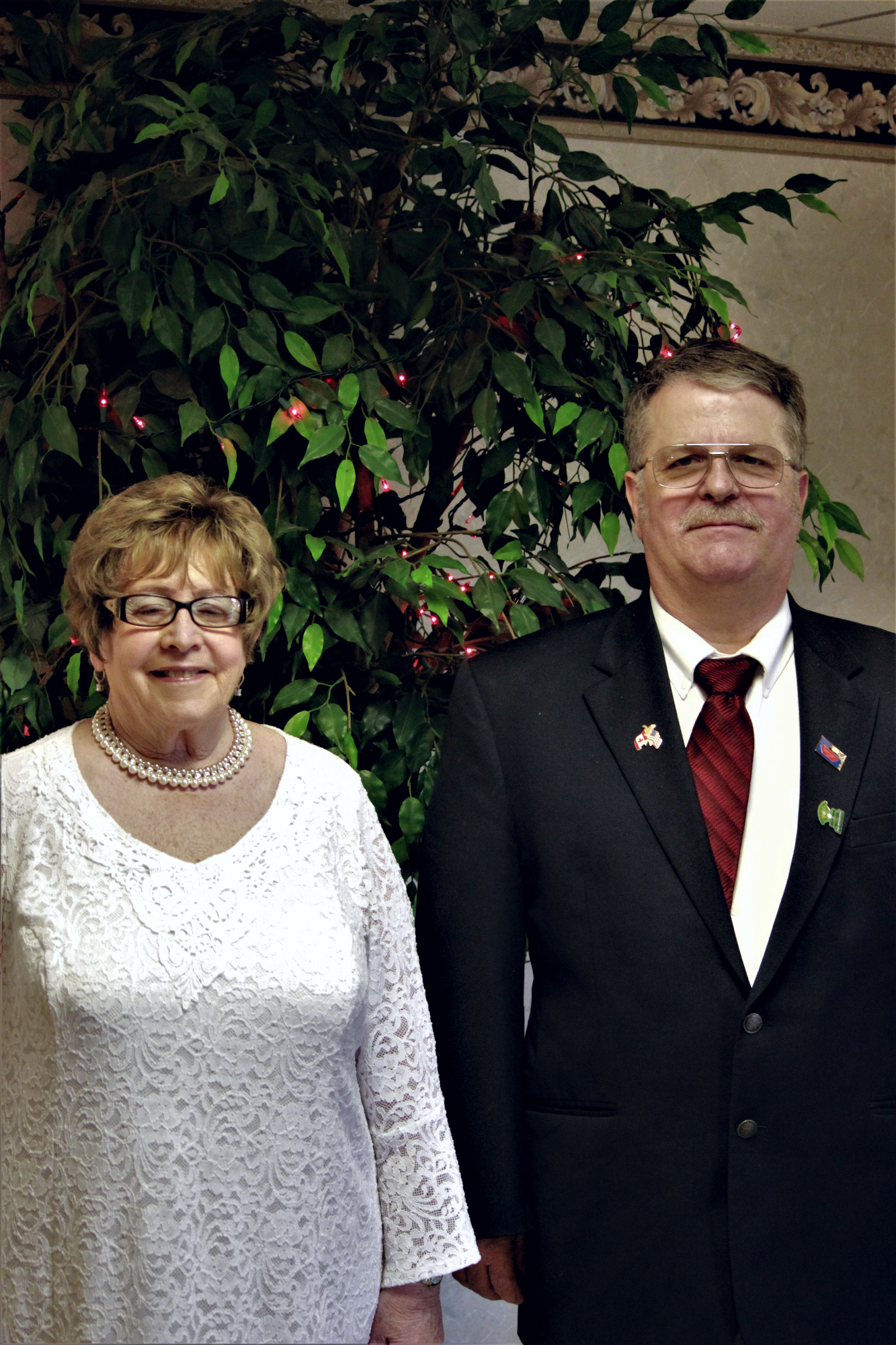 FOR HOME, FOR COUNTRY,
AND FOR GOD
SHIRLEY COSNER
PA STATE AUXILIARY PRESIDENT
STATE AERIE
June

State Auxiliary
SPECIAL INFO
------------------------------

2018 Pa State
Golf Tournament
Sept 8, 2018
@ Ford City

Info

KEEP IN YOUR THOUGHTS & PRAYERS
(We hope you keep all your brother & sister eagles in your prayers but those listed could use a little extra push.)
Don Lumadue PsP is ill with liver issues. Cards may be sent to his home.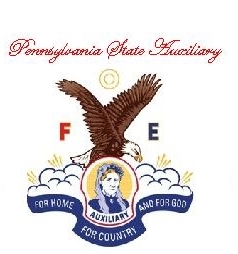 2017 - 2018 OFFICERS
Beth Howell
JR. PMSP
Tony Angelo
Auxiliary #01188
Shirley Cosner
State President
Bethlehem
Auxiliary #284
Jeannie Tressler
State Secretary
Connelsville
Auxiliary #493
Genie Lutseo
State Treasurer
Bethlem
Auxiliary #284
Debra McFerren
State Vice President
Gettysburg
Auxiliary #1562
Patricia Rodriguez
State Trustee
New Kensington
Auxiliary #533
Judy Laughman
State Trustee
Hanover
Auxiliary #1406
Betty Lou Kalin
State Trustee
Kutztown
Auxiliary #839
Shirley Moffitt
State Trustee
Carlisle
Auxiliary #1299

Jennifer Faser
State Chaplain
Tony Angelo
Auxiliary #01188

Patricia Malone
State Conductor
Warren
Auxiliary #313
Angel Baysinger

State Inside Guard
Connelsville
Auxiliary #493

Rebecca Delio
State Outside Guard
Falls Creek
Auxiliary #965